Girls Crushing It Spring Pop-up, May 5 2019
Our Spring Pop-up Shop will feature 100 girlpreneurs showcasing their products and services — and we've partnered with SewNow Fashion Studio to present a girlpreneur fashion show! We'll also have food trucks, so be sure to bring your appetite.
With everything from greeting cards to bath bombs, it's the perfect place to shop for Mother's and Father's Day Gifts!
Girls Crushing It Spring Pop-up Shop
With Commons Place members Lights In The Stars
SUNDAY MAY 5, 2019
2:00 – 5:00 PM
ORINDA ART & GARDEN CENTER
101 Wilder Rd Orinda, CA 94563
Rsvp here:  https://www.facebook.com/events/2825800004127604/
***************************
Girlpreneur Pop-up Shop In Lafayette This Weekend
The local girls are earning their own money while learning to become entrepreneurs.
LAMORINDA, CA — You can put a serious dent in your holiday shopping this Sunday as local girls flex their business muscles with a Winter Girlpreneur Pop-up shop. The girls will be selling everything from all-natural bath products to handmade jewelry.
Local entrepreneur and Orinda mom Roxanne Christophe is the organizer of the pop-up shop and founder of Girls Crushing It, a nonprofit organization that empowers girls through entrepreneurship.
Christophe launched the venture after her daughters started making origami to sell at the local farmer's market.
Girls Crushing It offers business workshops and pop-up shops to teach girls the fundamentals of running a business, culminating in a functioning market where they sell their products to shoppers.
"Not all girls will grow up to be entrepreneurs but flexing their leadership muscles at a young age will equip them with lifelong skills necessary to take on any challenge," said Christophe.
More than 400 people attended the inaugural pop-up the event, Orinda Makers Market in May. The Mayor of Orinda, Amy Worth, said, "The young girls who took part in the event are truly inspiring. Their creativity and sheer enthusiasm for the entrepreneurial process is such a joy to see. I'm delighted the Winter Pop-up shop is back and I can't wait to shop their adorable items and continue my support of this wonderful local event."
The group has grown to nearly 200 girlpreneurs and is collaborating with the WorldWideWomen Foundation to expand their footprint.
The pop-up shop will be held at the Lafayette Community Center, 500 St Mary's Road on Dec. 9, 2018 from 2-5 p.m. Admission is free for shoppers.
https://patch.com/california/lamorinda/girlpreneur-pop-shop-lafayette-weekend
***************************
Girls Crushing It: Shaping Today's Schoolgirls Into Tomorrow's CEOs
The Orinda organization helps young entrepreneurs build leadership skills through workshops and pop-up makers markets.
BY MEGHAN WALSH
Published: 

Dozens of "girlpreneurs" ranging in age from 3 to 12 participated in Girls Crushing It's May pop-up market. PHOTOS BY SHELLY SWANEGAN HAMALIAN
It all began with an overabundance of origami.
Roxanne Christophe's daughters—8-year-old Sophie and 10-year-old Christophe Davis—have a passion for folding sheets of paper into novel shapes, such as hair clips and jewelry boxes. "I thought, What are we going to do with all this?" Christophe says.
The elder daughter suggested they sell it at the farmers market. So one Sunday, they set up a table. More than $300 in sales later, a business was born. Christophe, a former publicist and entrepreneur, posted a note on Facebook to see if other kids were interested in selling handmade goods.
Fast forward to last May when 50 schoolgirls set up a maker's market at the Orinda Wilder Quarry House, selling bedazzled pet accessories, rainbow loom bags, greeting cards, hand-harvested beeswax balm, baked goods, and of course, slime. More than 400 shoppers turned out.
"It feels really good having people come up to you and be like, 'This is amazing. Did you make this?' " says Viviana Sanchez, 9, who peddled her hand-sketched wildlife portraits at the event.
Today, Christophe's family venture has grown into a full-fledged nonprofit that supports young girls' entrepreneurship efforts. In addition to securing space for the "girlpreneurs" to sell their wares, the organization—called Girls Crushing It—provides business and leadership training. Participants learn everything from how to test their products via focus groups to the art of pitching.
"We want our girls to be in a position where they control their own destinies," Christophe says. "We want them to be fearless and take risks, so they can develop the confidence to persevere."
In October, Girls Crushing It set up shop at the WorldWideWomen Foundation's Girls' Festival in Santa Clara. And this month, the nonprofit is holding a winter pop-up shop in Lafayette.
The experience is already shaping the girlpreneurs' mind-sets. "Wherever I turn, I'll think, I could turn this into that and turn that into this," says Sanchez, who plans to sell ornaments crafted out of bark and stocking stuffers made from stones scrawled with inspirational messages, such as "You rock," at the holiday pop-up.
Adds Narayani Chandra, 7, who makes fairy lanterns out of mason jars and string lights: "It's a really good feeling when you can say, 'Yeah, this is my business.'"
Girls Crushing It's Winter Pop-Up takes place December 9, from 2 to 5 p.m., at the Lafayette Community Center. girlscrushingit.org.
***************************
Bay Area Girls Pitch, Build and Connect at Annual Girls' Festival
More than 3,000 people came out to the third annual Girls' Festival on Saturday at Santa Clara University. The event brought together women and girls for career workshops, performances and hands-on activities.
The campus was packed with girls and their families coming from all over the Bay Area and as far away as Southern California. They participated in workshops on topics including building a droid robot and design thinking, as well as conversations around understanding consent and a "Girlpreneur" pitch competition.
"It's really important that we as women and girls understand that we have such power, and there are amazing resources out there to help us become powerful," said Maureen Broderick, founder of WorldWideWomen, which organized the event.
Girls' Festival also offered one-on-one mentoring, a "makerspace" and a pop-up marketplace featuring young female entrepreneurs.
Jada Jackson from Oakland, 10, stands at her booth at the pop-up marketplace featuring young girl entrepreneurs. She was selling her handmade headbands and hair bows. (Muna Danish/KQED)
Tanya Akbar brought her two daughters and niece from Oakland to Girls' Festival. 'I thought it would be important for them to see young girls in entrepreneur and leader roles, and really see the importance of coming together and supporting and uplifting one another.' (Muna Danish/KQED)

Aileen Zhong talks with visitors at Girls' Festival. Zhong is with Ignite, an organization in Oakland that supports women in politics. 'It's really important for young women to know why voting matters and why their voice matters so that they can become the next change-makers in their community.' (Muna Danish/KQED)

Huda Navaid, a student at Santa Clara University, spoke on a panel about advocacy and social change. 'I've had to overcome a lot of hardship in my childhood, and I wanted to use all of my experiences to really make an impact. And I want to teach other young women who have gone through a lot in their life how to overcome and use their empathy to make an impact.' (Muna Danish/KQED)

A young girl writes on a response board at the Girls' Festival. 'We call it a day of power and possibility. As women and girls we need to know there are so many opportunities for us to shine, and expand, and become leaders,' said Maureen Broderick, founder and CEO of WorldWideWomen, which organized the event. (Muna Danish/KQED)
https://www.kqed.org/news/11697202/photos-bay-area-girls-pitch-build-and-connect-at-annual-girls-festival
***************************
Lights in the Stars and Girls Crushing It at World Wide Women Girls' Festival

Lights in the Stars will be at this year's World Wide Women Girl's Festival on October 6, 2018 at Santa Clara University! Join us there, you may run into Mark Cuban at the Shark Tank-esque session.
Imagine a day of fun, exploration and empowerment for girls.
We are excited to announce our 3rd annual spectacular WorldWideWomen Girls' Festival® on October 6th, 2018 on the beautiful Santa Clara University* campus in the heart of Silicon Valley, California. It is truly a day of power and possibility for thousands of girls and their families. Our 2016 & 2017 festivals attracted over 7,000 attendees and were amazing—some said life-changing—events and this year will be even more powerful and exciting!
Come enjoy over 100 activities—an interactive EXPO, Maker's Fair, 20+ workshops, all day performances, coding classes, contests and much more! Take a peek here…
***************************
Moraga entrepreneur opens town's first co-working space
MORAGA — Amy Schofield didn't like running her cosmetics business, Mixify Beauty, from the neighborhood coffee shop — which didn't offer the right working environment.
"As a business owner myself, my only option to work outside of my home was the local coffee shop," said Schofield, a Moraga resident. "I found the coffee shop too noisy and working from home so isolating. A meeting with multiple people just isn't conducive in the local coffee shop. It was counterproductive being there."
So she talked to friends and other entrepreneurs — who shared the same feelings of isolation and frustration in working from home and in coffee shops — and decided to open Moraga's first co-working space, Commons Place at 1042 Country Club Drive.
Commons Place offers an environment where local business people can meet, share experiences and be part of a collaborative community, Schofield said.
The space has 12 desks in two working areas with a meeting room for up to six people. It also offers a small kitchen, a garden with fruits and vegetables and Friday ice cream socials.
Currently, she said, five startups and two other people working for other companies are using the site. The entrepreneurs include Mixify Beauty, Lights in the Stars, Girls Makers Market, Girls Crushing It and Viva Moraga, a citizens group that advocates for economic and commercial development in Moraga. Schofield is involved with Viva Moraga.
Commons Place rents each desk for $350 a month with wi-fi, meeting room credits, a locker and outdoor meeting spaces. Meeting rooms are offered from $40 per hour, and a 10-day pass is available for $400, according to Schofield.
She said the response has been "very positive," with the Moraga Chamber of Commerce supporting the venture. Schofield said that because of Commons Place, she has discovered a "hidden Moraga," which she described as a group of people working in isolation, including work-at-home parents and satellite employees for South Bay companies.
"Taking the step out to make Commons Place available has helped us connect and bring people out," she said. "It's been a positive experience."
She's also finding the demographics of Moraga and the greater Lafayette-Orinda-Moraga area changing and transitioning from an older community with retirees to an increasing number of young families attracted to the area because of the locale and schools.
"A whole bunch of people in Moraga are doing wonderful things," she said as part of her work for Viva Moraga. As an example, she pointed to Moraga-based Laughing Giraffe Organics, which specializes in organic, gluten-free snacks called Snakaroons and dried fruits. Laughing Giraffe Organics is housed in the same building as Commons Place, but the company is not part of the co-working space.
"Our goal is whoever goes to Commons Place outgrows us and moves on to bigger and better things," Schofield said.
***************************
Co-Working Office Space Opens In Moraga
No more trying to work from coffee shops or your kitchen table!
MORAGA, CA – Moraga's first co-working space has opened downtown and will likely be a welcome boon for area entrepreneurs and professionals.
Launched by local resident Amy Schofield, founder of "Mixify Beauty" and a "Viva Moraga" volunteer, Commons Place, at 1042 Country Club Drive, is intended to provide a "sophisticated" office environment at a monthly rate for those who wish to ditch commuting, high costs of office leases or hours spent working from home or WiFi-equipped cafes.
"As a business owner myself my only option to work outside of my home was the local coffee shop," Schofield said. "I found the coffee shop too noisy and working from home so isolating. Neither of those options offered me a solution. A meeting with multiple people just isn't conducive in the local coffee shop … it simply didn't cut it."
Commons Place is part co-working space and part incubator, she said, noting that the environment allows local entrepreneurs to draw on others' experience and be part of a collaborative community.
Commons Place offers 12 desks in two working areas, a meeting room for up to six people, a mini kitchen, a garden with seasonal fruits and vegetables and Friday ice cream socials. For $350 per month, participants have access to a dedicated desk, WiFi, break-out areas, meeting room credits, a locker and outdoor meeting spaces. Meeting rooms also can be booked on an hourly basis from $40 per hour.
A diverse mix of startups currently are on board, including Roxanne Christophe Davis, founder of GirlsCrushingIt.com.
"I love working at Commons Place," Davis said. "With its light-filled common area and break-out space, it's the perfect environment for creative collaboration, as well as focused quiet time."
To learn more about Commons Place, follow this link.
***************************
June 2018
By GILLIAN JUDGE, Contributing Writer, The Orinda Association
On a recent Sunday afternoon at Orinda Wilder's Quarry House, 50 girls aged 5-13 waited, buzzing with muffled excitement, for the clock to turn two. They stood behind tables laden with their handmade wares – everything from beeswax lip balm to origami animals, from sparkle slime to potted plants, and homemade jewelry to custom velvet cargo pants.
Lined up outside the doors of the large, hacienda-style building was a queue of eager shoppers – friends, family and community members – that totaled 400 over the two-hour event. At the appointed time, the doors opened for Lamorinda's first Girls Makers Market, starting what is likely to become a twice-yearly and fast-growing tradition.
"The community response has far exceeded my expectations," says event founder Roxanne Davis, an Orinda resident, entrepreneur and mother of two girls. Her daughters, Christophe and Sophie, had recently sold $200 worth of origami by spontaneously setting up at a nearby farmers market. "I asked the Lamorinda Families Facebook group if other mothers had daughters who were running businesses or were interested in doing so, and I expected a handful of responses. In fact, I had more than 100 responses right away."
What resulted was a spinoff Facebook group with 130 members and an event where the number of interested girls exceeded available space and attendance had to be capped.
"The reality today is that the majority of businesses are started by men and run by men, and girls need to make their own opportunities for themselves, flex this muscle, and see what it feels like," says Davis. "We want to awaken this idea in girls that you can create your own idea, set goals, execute and generate revenue – all from your own ingenuity."
Although the program targets girls, interested boys are welcome, Davis says.
For the girls, the Makers Market was the culmination of several weeks of preparation, including an adult-facilitated planning session featuring lessons in refining product ideas, pricing, marketing signage and promotion. A panel of girls with existing businesses answered questions and mentored younger entrepreneurs.
Hayley O'Brien, a fourth grader from Pleasant Hill, was among the mentors, along with her friend and neighbor Aria Forney, a seventh grader. Earlier this year the girls created a line of moisturizing lotion bars and lip balms using beeswax from a neighborhood beekeeper. "We were selling them at my mom's boutique, but the Girls Makers Market is when we really took off – we made $300!" says O'Brien.
Forney echoes the enthusiasm. "The most fun part was talking to customers about our product and seeing people get interested in what we were selling. We learned how to improve our product descriptions, and now we might try to advertise and sell in other places. We're thinking of selling on Etsy."
While the older girls were learning to think like entrepreneurs and develop business skills, younger participants gained a sense of accomplishment and self-confidence, say their parents.
"We thought this would be a good way for the girls to see that they can make a difference even though they're so little," says Cynthia Raub of Hercules, whose two young daughters participated. Olivia, 6, gathered succulent clippings from neighbors and planted them in pretty pots; Emily, 5, baked goodies and dog treats. Both girls sold out rapidly and were able to give their proceeds to No Kid Hungry, a charity supported by their father. "They were so proud to be able to help their dad. Showing them at a young age what they're capable of was really important," says Raub.
Due to strong community interest, plans are underway for a holiday Girls Makers Market. Families can stay abreast of developments at http://www.facebook.com/girlsmakersmarket.
***************************
Published May 16th, 2018
By Sora O'Doherty
Photos Sora O'Doherty
About 60 girls from Lamorinda turned up at a Girls Makers Market at the Quarry House at Wilder on May 6 where a wide variety of handcrafted products, from baked goods to cosmetics, origami to fashion, jewelry to hair accessories were offered. Inspired by shops like Lush, Aria Forney and Hayley O'Brien, 12, were selling beeswax cosmetics. The girls obtain the beeswax from neighbors in Pleasant Hill who are beekeepers, so there ingredients are mainly locally sourced and organic. They obtain their scents online, and were mentored by Aria's aunt, who used to make lotions. They've been making their products for a couple of months and sell them at I 'Heart' Art in Pleasant Hill.
Nura Mohiuddin, 9, Betty Chesnut and Manhattan Liu, both 8, were among the bakers offering sweet treats. June Vermut-Young, 11, started sewing clothes in the third grade, after taking classes at Sewnow in Lafayette. The young designer, who reads Teen Vogue, still has time for bok fu do, volleyball and yoga. Arah Zarrin was selling reusable shopping bags that she made. The proceeds will be donated to the Orinda Library, with a matching donation from her parents.
When Roxanne Christophe's daughters had so much origami made that they started selling it to friends, she never imagined that she would preside over a burgeoning congregation of girls who are actively involved in producing goods for sale, but that is what happened. At their first sale, the Christophe girls sold $150 of origami at the Montclair Farmers' Market. Christophe posted to the Lamorinda Families Facebook group, wondering if there were other young females who were selling their goods and got an overwhelming response. Some girls sell on Etsy, some on Instagram or other online forums, so Christophe organized a session on marketing and publicity strategies at the Lafayette War Memorial for girls 5 to 13 and discovered that there is tremendous interest.
"The girls were so excited" about making the products for the makers market, she said. "They were very self driven to do it on their own." Christophe said that she was in part motivated by the "Me Too" movement to ask, "What do girls need to better equip themselves?" For her, the answer is "Girls need to be aware that they can be the owner of the means of production." She wants girls to be empowered, to have a goal and see it happen. 
Photos Sora O'Doherty
***************************
Lights in the Stars will be at The Girls Makers Market in Orinda CA 6 May! The Girls Makers Market showcases young female entrepreneurs aged 6 and up. The purpose of the Girls Makers Market is to spark an awareness in girls that their creativity and innovation can be transformed into a business that not only generates earnings, but demonstrates that girls can create their own destiny and impact their community.
***************************
Oh it's just Pepa from THE Salt-N-Pepa trying out Mixify Perfume at the GBK Productions pre Oscars gifting suite at Chanel's St Supery Estate Testing Salon on Rodeo Drive in Beverley Hills.
***************************
10+ unique things to do in hidden Moraga, the San Francisco East Bay town that you've never heard of…and it's closer than you think
---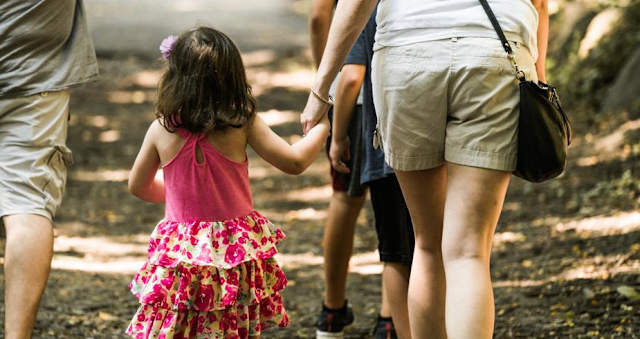 I love exploring, roaming aimlessly around random European cities is one of my favorite past times. From Cinque Terra in Italy to Grünau im Almtal in Austria, it's the hidden back streets off the beaten track where the gems lie. Imagine my delight to come across Moraga in East Bay California, just off highway 24 near the Caldecott Tunnel. It's definitely worth the detour!
Moraga is home to the St Marys Gaels – currently #11 in the NCAA basketball league, this private college with Spanish Renaissance, California Mission style architecture (and Observatory!) is a sight to see in itself. Game tickets are available and it beats Oakland traffic in rush hour!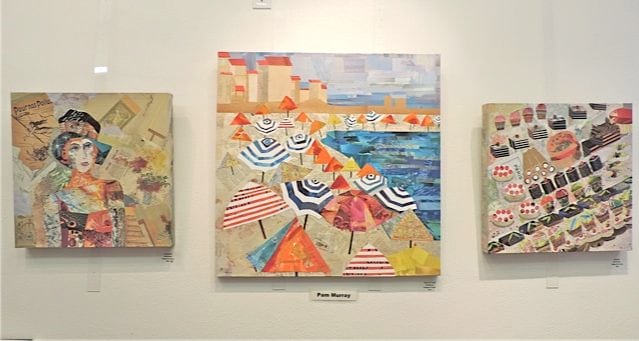 📷 @MoragaArtGallery
Eclectic collection of wall and wearable art from local artisans at Moraga Art Gallery. Snatched a gorgeous print for my office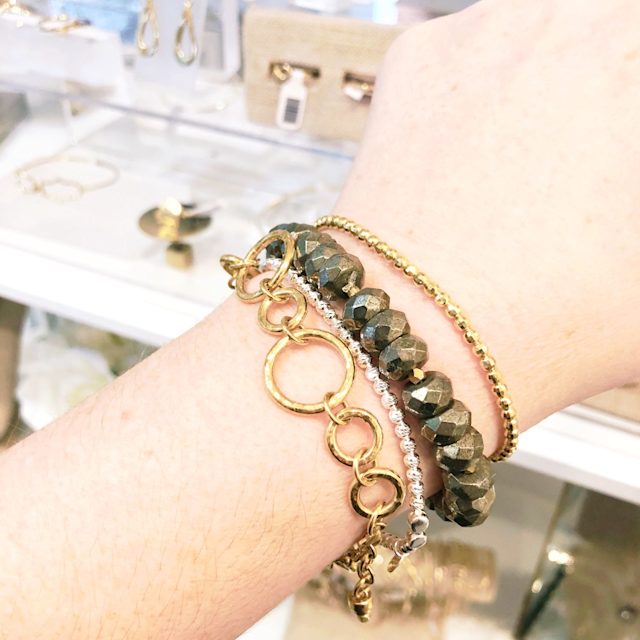 More unique jewelry and bath and body products from local artisans made from recycled metals and ethically mined stones in Natasha Grasso. Yes, I went shopping because hey, I'm worth it!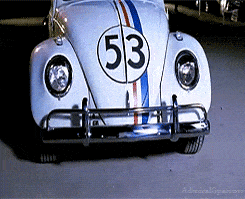 Explore Hollywood history in the art deco Rheem movie theater with Herbie the Love Bug. This Hollywood in the Bay museum has also seen the Dolorian from Back to the Future, costumes and props from Star Wars, robot from Lost in Space, Kung Fu Panda, Superman's phone booth, Will Ferrell's costume from Blades of Glory, Austin Powers Goldmember, and more, srsly, IRL! It's no wonder it won SF City voter Best Indie Theater 2017
5 ULTIMATE FRISBEE COURSE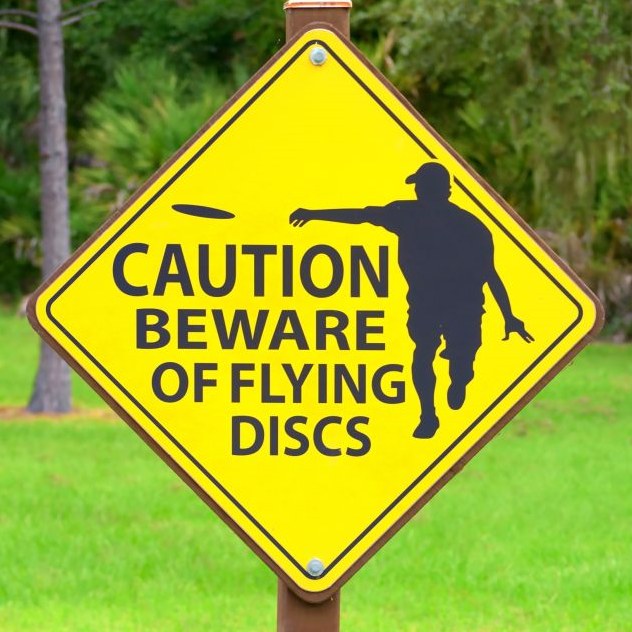 For those more action oriented, you can play ultimate Frisbee with a Frisbee course at Moraga Commons
6 WATCH YOUR (BOCCE) BOULES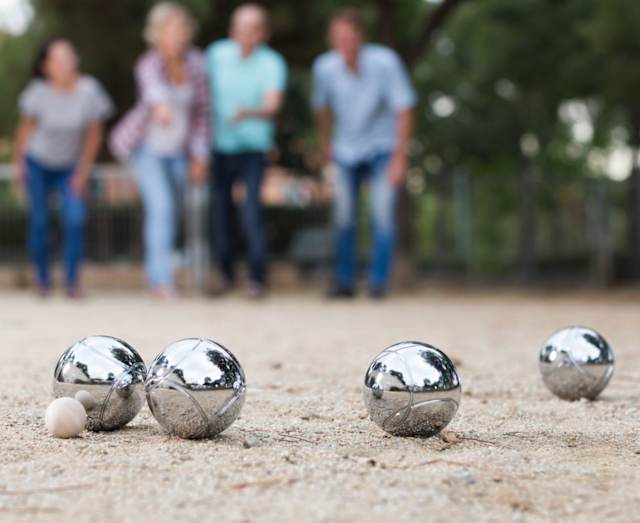 Not into such an intense action sport? No problem! Bocce boules courts are also available at Moraga Commons
We found vineyards with tasting rooms! Captains Vineyards offers delicious locally grown snacks with tasting and has an awesome view over the valley. If your group is large enough, Sal will pour his award winning wines straight from the barrel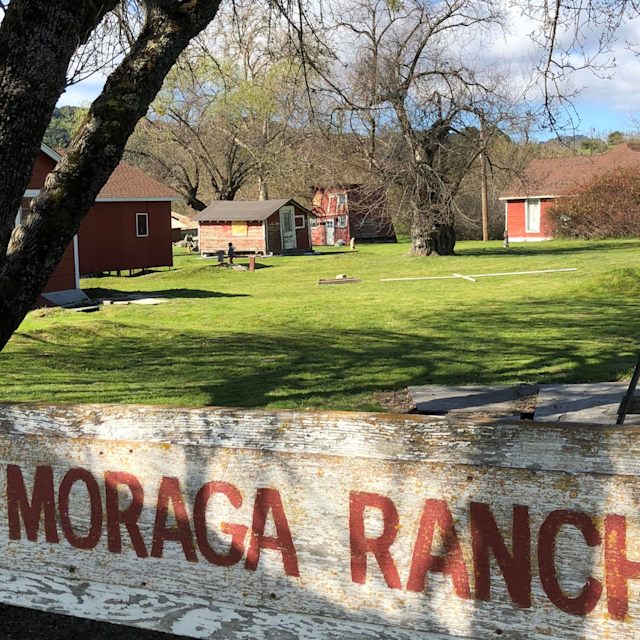 We're not really sure what this is used for now, but Moraga Ranch looks pretty awesome!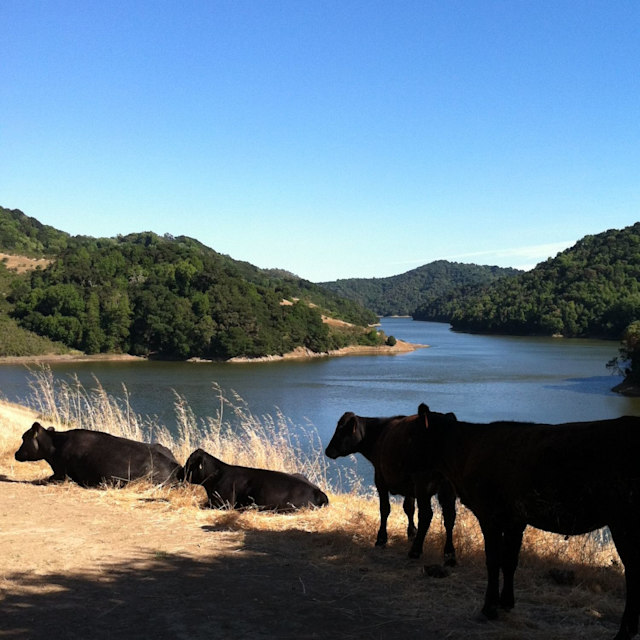 Other than Tilden Park Little Farm, I don't know of anywhere this close to San Francisco where you can see cows up close.
11 BONUS #1: A FINAL STOP TO THE HISTORICAL SOCIETY REVEALED A PLETHORA OF INTERESTING FACTS. LOCAL HISTORIANS SAY THAT MORAGA WAS CONSIDERED A FORERUNNER AS THE SITE FOR THE UNITED NATIONS HEADQUARTERS – ON THE WEST COAST. WTH?!!
No, not Winchester. The locals tell me of the historic Joaquin Moraga Abode in the area (OK, technically bumped over the border in what's now Orinda) that many have heard of, but none have visited. Ghost Adventurers anyone?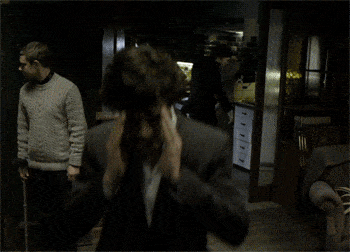 In order to bring water into the town, a neighboring city was flooded so somewhere beneath the San Leandro waterway lies an abandoned city!